Welcome to VanEgmond Carpentry & Homes!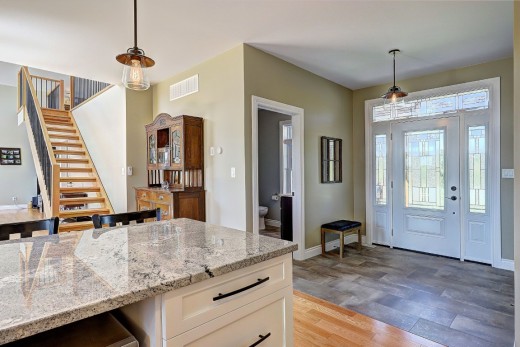 We are a Father and Son team committed to making our customers happy and satisfied with their home building and improvement projects. VanEgmond Carpentry was established in 1986 by Maurice VanEgmond.
Maurice has been honing his trade of Finishing Carpenter for the last 30+ years. He obtained his Home Construction Regulatory Authority License as well as his Tarion Warranted Homes License in 2007, giving him the opportunity to build homes for his clients.
Nathan joined the family business after completing a two year Construction Carpentry Techniques Program at Fanshawe College. Nathan finished his training as an Apprentice Carpenter and became a Red Seal Licensed Carpenter in 2013.
We offer custom home building as well as frame to finish carpentry skills. We are a reputable company in business for over 30 years in the Quinte area. Our skills include custom home building as well as complete renovations for any room in your home.
Let us help you create your dream home!
Give us a call for a free estimate.